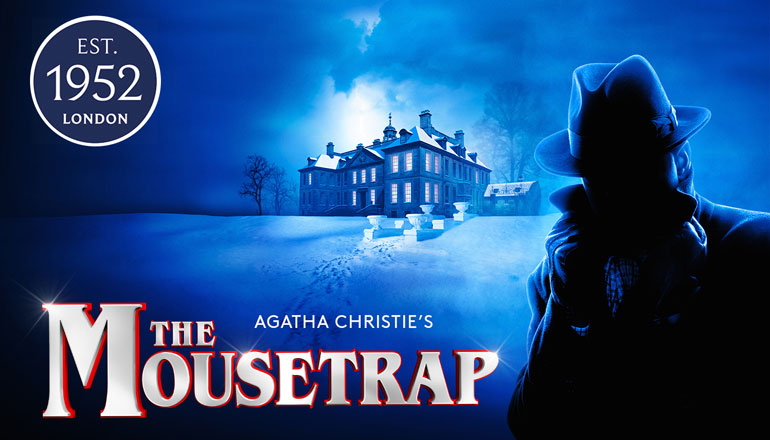 Tickets can be purchased online, via telephone or in-person from the box office. All audience members must carry a valid ticket. Children under school age are not permitted. Children under 16 must be accompanied by an adult. Tickets are sold for the Stalls, Dress Circle and Upper Circle, with the most expensive seats located in the centre of the stalls and the first row of the Dress Circle. The cheapest tickets are for the rear of the Upper Circle.
Buy Tickets by Phone
To book tickets via telephone you can call the box office on 020 7836 1443.
Buy Tickets in Person
To book tickets in person, visit the St Martin's Theatre box office at the following address: West St. London WC2H 9NZ. The closest tube station is Leicester Square.
Buy Tickets Online
Tickets for St Martins Theatre can be bought from multiple online ticket sellers. Whenever you buy theatre tickets online, always check that you are buying from a STAR-accredited site. STAR stands for Society of Ticket Agents and Retailers and is identifiable by the official STAR logo. STAR-approved retailers must comply with a strict set of regulations that ensures the face value of tickets is always displayed and any viewing restrictions are clearly presented before purchasing. STAR acts as a regulatory body and will intervene on your behalf if you believe that your tickets did not comply with the STAR retailer regulations. Using STAR-affiliated sites means that your purchase path is secured.
Buy Access Tickets
Tickets for patrons with accessibility requirements should be booked by contacting the box office directly on 020 3034 2604 or by emailing access@stmartinstheatre.co.uk
Buy Group Tickets
Group bookings of 10 or more tickets are eligible for a discount. School groups of 15 or more are eligible for a discount per ticket plus one free teacher ticket for every 10 student tickets. For group booking, contact the box office on 020 7836 1443.